[an error occurred while processing this directive]

Art quilt constructed by BJ Reed 2002. "Gals in the City" quilt theme started with the nine Trunk Show designs by Colleen Lyall - these were embroidered on my hand-dyed fabrics. Various Batiks were used to frame the embroideries and for the inner border. Coordinating hand-dyed cotton completes the outer border. The background setting was free motion quilted for each gal in her unique city setting. Size 68" by 55".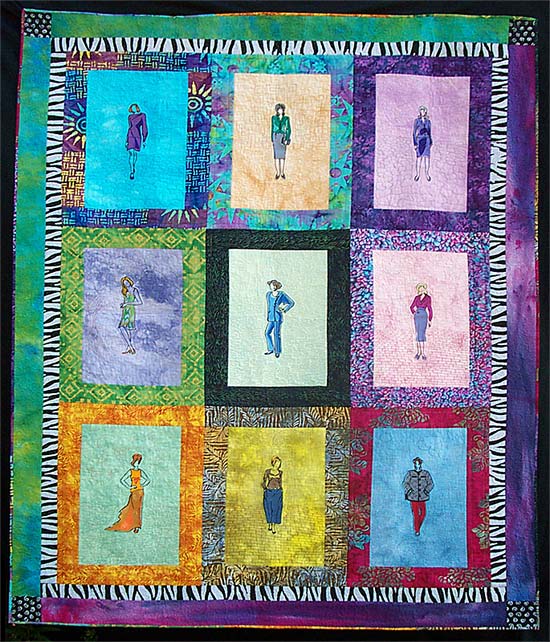 Below is a close up of a block featuring embroidery and free-motion quilting. See others here by clicking on link: Gal 2, Gal 3, Gal 4.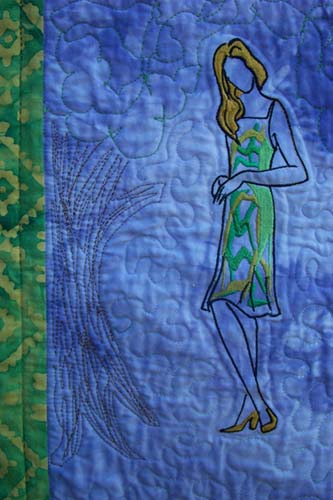 ---